Antiques By Design is an innovative company that uses a combination of antiques, reclaimed items and old materials to create beautiful and unique interior and exterior pieces.
Antiques by design MD Guy Chenevix-Trench is now an artisan for the BBC programme 'Money for Nothing' & 'Celebrity Money for Nothing' up-Cycling many unusual items into designer lighting for them to sell.
We offer a bespoke service especially to Interior Designers, Hotel, Restaurant & Bar world, with our widespread sourcing, we will be able to meet your personal requests and designs. Commission work is always gladly taken on and we enjoy working with your ideas to create original and distinctive pieces. Please call to discuss your requirements.
We are now able to offer a custom reclaimed lighting service, we can turn your favourite items into beautiful decorative lamps, such as old sports equipment, musical instruments, tools etc. Have a look at our Reclaimed lighting section above to see examples of our work, if you are interested please do not hesitate to get in touch.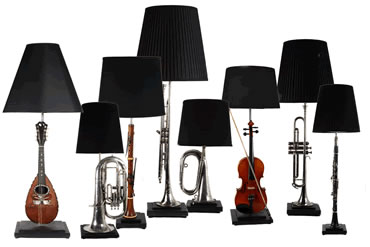 Mirrors
Antiques By Design reclaim and restore Victorian and Regency iron and traditional wooden windows. They are then imaginatively converted into strikingly distinctive decorative mirrors.
Lighting
We have a creative selection of reclaimed sporting and musical memorabilia, antique farming implements, and other unusual and archaic items which are hand crafted into luxury lamps and chandeliers of all sizes.
Furniture
The Company customises aged galvanised cattle water tanks into console, coffee, kitchen and pub tables. We also stock other antique and garden furniture which can also be made to order to add a unique style to any space.
Reclaim, Recycle, Reuse.
Press Instagram logo for pictures.
CONTACT
Guy Chenevix Trench
Address:
Little Grange Farm, Woodham Mortimer, Nr Maldon, Essex, England, CM9 6TL
Viewing by appointment only.
Mobile:
+44(0)7710 021010
Email:
guytrench@icloud.com
We are situated in the South East of England approximately 40 miles East of London in Essex near the historic coastal town of Maldon on the River Blackwater.
Disclaimer
The Content on Our Site does not constitute advice on which you should rely. It is provided for general information purposes only. Professional or specialist advice should always be sought before taking any action relating to Up-cycling, Retailing, Restoring, Antique Furniture, Mirrors and Lighting, Commission work, Electrical work.
We make no representation, warranty, or guarantee that Our Site will meet your requirements, that it will not infringe the rights of third parties, that it will be compatible with all software and hardware, or that it will be secure.
We make reasonable efforts to ensure that the Content on Our Site is complete, accurate, and up-to-date. We do not, however, make any representations, warranties or guarantees (whether express or implied) that the Content is complete, accurate, or up-to-date.